For Those Who Gave, That Others Might Live
On The Wings Of Angels With The Lives You've Saved,
You Will Not Be Forgotten, In Our Hearts You Will Stay.

In addition to FDNY/NYPD ranks, ten regional EMT-Paramedics perished as they answered their calling to treat and evacuate WTC victims. Regardless of their affiliation and off-duty status, these private ambulances rushed to a common mission — saving lives. Working beyond personal fears, the EMT/Paramedics helped thousands of people, and paid the ultimate price.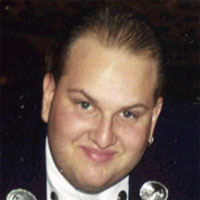 Keith Fairben,EMT-P, New York Presbyterian Hospital
"It was Keith's love and passion," said his father, who called him on his cell phone at 9:10, minutes after he heard about the plane crash. "I knew he would be there," he said. The 6-foot-3, 240 pound medic loved helping people, he added. He wasn't surprised when his son answered the phone and said: "Dad, I'm really busy. I'm at the World Trade Center. I can't talk now." Be safe, his father said. "Call us later."

Lauren Grandcolas, EMT, Flight 93
Pregnant with her first child, Lauren was aboard the doomed flight, returning from her grandmother's funeral in New Jersey. A saleswoman for Good Housekeeping magazine, Grandcolas was also involved with charitable organizations, including the United Way, March of Dimes, Project Open Hand, Juvenile Diabetes Foundation, Breast Cancer Awareness, and Glide Memorial. Neighbors say Lauren was often seen racing through the hills of her neighborhood on inline skates. "She was just a very, very kind and loving person who enjoyed life," said Mark Grandcolas, her brother-in-law who lives in Burlingame.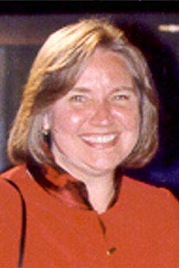 Linda Gronlund, EMT, Flight 93
Having joined BMW North America in 1990, Ms. Gronlund had risen to the position of manager, environmental compliance. The 46-year old from Greenwood Lake, NY was the daughter of. Gunnar and Doris Gronlund and the sister of Elsa Strong. She graduated from American University's law school in 1983 and graduated magna cum laude from South Hampton College of Long Island University. She was a karate brown belt and a certified emergency medical technician. Her varied interests included sailing, scuba diving and gardening but one of her biggest interests was cars. She was a skilled mechanic whose high school graduation present was a car that she built with her father. She joined the Sports Car Club of America and raced at several tracks in the northeastern United States. She was on a business trip that was to be followed by a tour of the California wine country with Joseph DeLuca.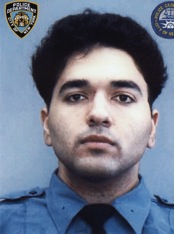 Mohammad Salman Hamdani, EMT, NYPD Cadet
Born in Karachi, Pakistan, Mr. Hamdani moved to America when he was only 13 months old. Equally proud of his Muslim heritage and American citizenship, Mohammad was a compassionate, warm-hearted young man whose greatest desire in life was to help others. And he did just that on September 11, even though it cost him his life. That morning began as any other day for the 23-year-old New Yorker. He got on the train to go to his research job at Rockefeller University, but then disappeared. No one was sure what became of Salman Hamdani until six months later, on March 20, 2002, when his remains were positively identified at the site of the World Trade Center. It is believed that the part-time ambulance driver, police cadet and incoming medical student heard about the attack on his way to work, and immediately rushed over to see if he could help. "That's him," his mother, Talaat, now says. "He would have gone down anyway, even if he were home. No matter where he was, even if he were in California, he would have flown down to help."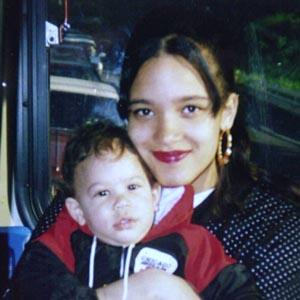 Yamel Merino, EMT-P, Metrocare/Montefiore Medical Center
Merino (24), of Yonkers, NY, won the company's "EMT of the Year" award in 1999.
Brooklyn-based Metro Care dispatcher Dianna Ramirez had never met Yamel Merino, but she talked to her just about every day. "Oh, she was the sweetest thing," remarks Ramirez. "the sweetest voice."Tuesday morning, Merino answered one of those calls, when word went out that the first tower of the World Trade Center had been hit. She was helping the injured there when the tower collapsed.

Richard Pearlman, EMT, Forest Hills Volunteer Ambulance
On 11 September, Mr. Pearlman put his training into action, almost by accident. His civilian job as an 18-year clerk for a Queens lawyer, had assigned a meeting at 1 Police Plaza. While there he learned of the World Trade Center attack, raced down to Ground Zero and worked alongside three police officers. "Richard dreamed of becoming an E.M.T.," said his Mother, Dori Pearlman, who last saw her son in a photo in a news magazine surrounded by emergency workers at ground zero. He was scheduled to begin emergency medical technician classes in October. "He used to always say, 'I'm going to be a famous person one day, Mom. I'm going to help save the world ....You'll see." His sister Lisa Ann Pearlman adds - "Richie, We all miss and love you very much. You have no idea what you really meant to me. You are my hero and now I know that you are my very special angel."
Mario Santoro, EMT-P, New York Presbyterian Hospital
My brother Mario Santoro died while helping others at the World Trade Center...let's never forget the heroes. "For the rest of my life, I will want Mario to come home for a meal:" "If he has to go back, then fine, go back. But, just one more meal, that's all," said his widow Léonor Ramos-Santoro.


Mark Schwartz, EMT, Hunter Ambulance
Dispatched on the morning of September 11; Mark was killed in the collapse of Tower 2. "Anyone who has ever worked with him - will tell you Marc had a Huge Heart and loved to help others. He was more than a fantastic boss, he was your friend. I can't even count the number of times I went into his office just to talk, sometimes to cry. He was always there. We will always remember him as 'Uncle Mark'. We Love You Mark, may you rest in peace." His daughter, Jennifer Schwartz, said "It was just like a thrill, he'd get so excited when he was going to help somebody....It's just hard because my dad went to work that day, and he wasn't sick," she said. "He was going to come home. I guess that wasn't in his plan."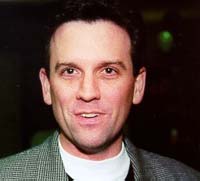 Jeff Simpson, (more) Dumfries Volunteer EMT, Triangle Rescue Squad
Jeffwas in lower Manhattan on routine business on behalf of his employer, the Oracle Corporation, when the two jet airliners struck The World Trade Center. Jeff rushed to the scene to offer assistance when the collapse occurred.


Marc Sullins, EMT, Cabrini Medical Center
Marc and his partner took two patients to the closest hospital, one severely injured. On their third run into Ground Zero, his partner returned to the ambulance for supplies. She ended up in a New Jersey hospital, injured, unsure of how she got there. Sullins was not so fortunate. "The work was strenuous but worth it," Marc told his wife, who recalls that he was soon packing Matchbox cars and Barbie figurines in his trauma bag to calm the children in his care. One 5-year-old whom he had brought to St. Vincent's with stomach pains was so enamored with Marc, that when she spotted him later at the hospital, she handed him a lollipop from her pocket.